This post contains links that, if you click on them and make a purchase, will earn me money. As an Amazon Associate, I earn from qualifying purchases. . Regardless, I only recommend products or services that I believe will be good for my readers. Thanks for helping me continue to produce great content!
I know I'm not the only one who is thinking about what food I'll be serving for the 4th of July. But what menu items are truly 4th-of-July-Worthy? In actuality, since I'll be attending the pot-luck I go to nearly every year, my own contribution will be fairly limited, which is kind of nice! (I'm planning on taking my relatively famous Blueberry Cheesecake to the picnic, because I think there might be a slight uprising/insurrection out here in the Boonies if I didn't. Think small-scale mob scene with torches and pitchforks. Tradition-lovers can get ugly when you cross them, you know.)
But I woke up this morning thinking of all the lovely recipes I've posted that capitalize on the fresh ingredients of summer, that would also be good for 4th of July celebration, and then, I thought maybe someone else might be looking for a slightly narrowed down list of possibilities that are wholly 4th-of-July-Worthy. And I've got just the ticket for you!
In case you're looking for something in particular, you can find many of the recipes your heart might desire simply by using that GREAT BIG SEARCH BAR AT THE TOP RIGHT HAND OF THIS PAGE. Just enter an ingredient you'd like to use, (like….green beans) or the name of dish that you're looking for there.
But in this post, I'm offering you a list of summertime recipes, any of which would make a fabulous contribution to your 4th of July menu.
Appetizers: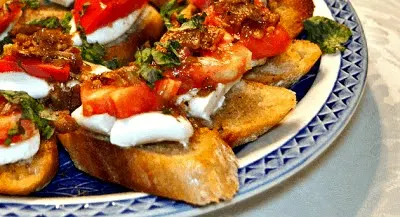 Heirloom Tomato Appetizer: BACON, tomato, fresh mozzarella, basil, and an AWESOME warm bacon, shallot and sherry vinegar vinaigrette. Did I mention bacon?
World's Best Salsa is oven-roasted, and unforgettable. Make it as spicy as you like.
Salads:


Aztec Salad: corn, black beans, tomatoes, cilantro, delicious, and so good for you!
Mango and Blue Cheese Salad: try this with peaches instead of mangoes, now that peaches are in season!
Panzanella this could easily be a light main dish, rather than a salad. We have it for a light summer meal very often. I can eat mountains of this.
Shamefully Easy and Delicious Cole Slaw: may not LOOK like much, but I guarantee you, your dish will be the TALK of the pot luck, and it couldn't be easier or more delicious.
Spicy Pasta Salad with Smoked Gouda, Tomatoes and Basil: creamy and spicy! Yummy! Heads-up: this has a mayonnaise-based dressing. Keep that in mind if your weather is as hot as ours.
Watermelon Arugula Salad with Pancetta: with or without the pancetta, this is delicious and refreshing.
Main Dishes:
Slap Yo' Mama Butt Rub has gone viral. Try it, and yo' ll find out why.
Slap Yo' Mama Ribs are made with the aforementioned rub, and I have some great tips in that post for how to DO ribs.
Bacon Crusted Smoked Brisket: I have several rub recipes, all of which are good.
Bambi Burgers: this recipe works great with venison, beef, or elk. Top them with Caramelized Onions. You'll find that recipe on the same page.
Pesto: love, love, love this green, fresh but rich taste of summer.
Desserts:
Blueberry Cheesecake: start it two days before, if you think you can make the homemade shortbread last that long.
Fresh Peach Pie: I've won three pie contests with this pie recipe. It's a sublime taste of downhome comfort food. Really, it's the essence of summer.
Lemon and Blueberry Frozen Yogurt
Lemon and Blueberry Frozen Yogurt: light, refreshing, makes your taste buds do a little dance.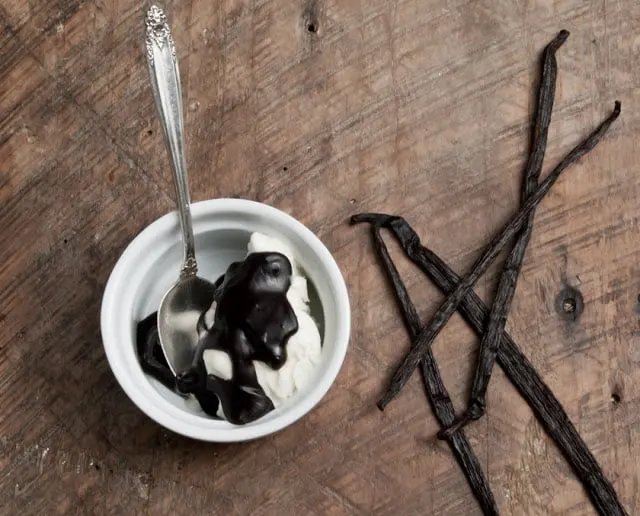 Vanilla Bean Ice Cream: well, you need something extravagantly wonderful to gild that peach pie lily, don't you?
Or, you could always top it with my Decadent Hot Fudge Sauce.
What will you be making for the Fourth?