This post contains links that, if you click on them and make a purchase, will earn me money. As an Amazon Associate, I earn from qualifying purchases. . Regardless, I only recommend products or services that I believe will be good for my readers. Thanks for helping me continue to produce great content!
And Barbra Streisand would tell you that makes me one of the luckiest people in the world. (Don't miss the dreamy eyed look that Robin Williams gives her at the beginning of this song!)
Gosh, she has a lovely voice.
Unfortunately, I don't think that what Barbra had in mind in that song was exactly what I had in mind, when I mentioned that I need *people*.
What I need, and, what I'm pretty sure Barbra herself HAS, by the way, is *people*. As in staff. Minions. Lackeys. Flunkies. Employees.
I need *people* to go out and do my laundry, cook my meals, educate my children, and clean my house, Honestly, I'd just settle for someone to come in and clean my house. That would be enough. The kids do a certain amount, but their standards in regard to what "clean" is, and mine, differ. I could go on (and on) but you'd get bored listening to me whine, and honestly, it's too boring for me to type, so. let's just say that I could really use some *people*. I want to be able to say: "I'll get my *people* right on that,", and it will be done.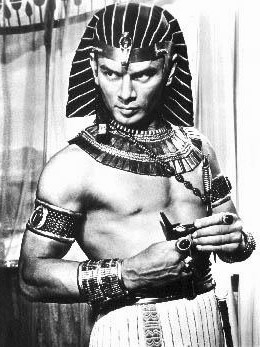 Ramses had *people*.
So let it be written. So let it be done.
The reason this subject came up is because I was thinking about what I want to share with you today, and I thought of a wonderful recipe that I have been serving for many years, maybe 3 or 4 times a year, called Nicole Kidman's Pasta. The full title is Nicole Kidman's Crispy Orecchiete with Broccoli and Pine Nuts. It's really divine stuff. Heavenly. And the other day, I happened on a version of it on the internet that actually had the calorie count.
SHUT UP!!!!!!
Some things in life you really wish you had never learned. Seriously.
But…only 3 or 4 times a year, I still think it's worth it. It's that good.
What does this have to do with my need for "People"?
Well, look at Nicole Kidman, if you will:
Mrs. Urban in a size 0.
I am having a hard time believing that Nicole eats very much of her scrumptious pasta.
I think she either has *people* who absorb calories for her, or, more likely, *people* who train and help her sculpt her exquisite body. I also suspect that the size of her portions of pasta must be markedly different from the size of MY portions of her pasta. Because eating this pasta on a regular basis in mass quantities would super-size you faster than Keith Urban can pick his guitar.
Gratuitous Keith Urban image.
So…do you want the recipe, or not?
I'm going with "you do".
I have altered it somewhat to cut a bit of the fat, believe it or not. (You may not believe it, but it's true. The original recipe calls for adding MORE BUTTER at the end. Unnecessary gilding of the lily in my opinion.)
THE SECRET TO THIS RECIPE: (that I didn't understand the first couple of times I made it) Get the pan where you sauté your orrechiete really hot, and then don't touch the orrechiete for several minutes. You want it to develop a golden, crispy crust. I find my cast iron skillet works nicely for this. Also, for 1 pound of pasta to be spread out with the most pasta coming in touch with a hot surface of a pan, I heat up two skillets and do both at once. The downside: another dish to wash. The upside: more efficient use of your time. We have *people* to feed here, and this stuff smells good. Let's get this eatin' show on the road!!!
Nicole Kidman's Pasta
Ingredients:
1

lb

orecchiette (Orecchiette means "little ears"; it's shaped like little shallow bowls; if you can't find it, you want a thick sturdy pasta; I've also used gemelli, for example)

7

tablespoons

vegetable oil

12

ounces

broccoli florets (I use the stems, too. I just slice them and sauté them for a couple of minutes before I add the "tree tops")

2 garlic cloves

slivered

1/4

cup dry white wine

3

tablespoons

fresh lemon juice

salt & freshly ground black pepper

2

tablespoons

balsamic vinegar

1/2

cup

toasted pine nuts

2

ounces

freshly grated parmesan cheese
Directions:
Prep Time:
10 mins
Total Time:
25 mins
Cook pasta according to package directions, rinse & drain.
In a 12 inch skillet (I use two skillets, remember) heat 3 tablespoons oil over medium-high heat until skillet is hot, add half the cooked pasta and cook until medium brown on the outside-about 3 minutes. Stir pasta, then cook until browned on the other side. With slotted spoon return pasta to saucepot.
Repeat with the remaining pasta and 3 more tablespoons of oil. Cover saucepot to keep warm.(Obviously, this step gets skipped if you've had two skillets going instead of one.)
In the same skillet heat remaining 1 tablespoon of oil on medium. Add broccoli stems and saute for one or two minutes. Then add broccoli florets & garlic and cook 5 minutes, stirring constantly. Add wine, lemon juice, 1/4 teaspoon salt and 1/8 teaspoon pepper and cook until broccoli is tender crisp about 3 minutes longer.
Add broccoli mixture, vinegar & pine nuts to pasta in saucepot and toss.
Add half of the parmesan cheese and toss to combine.Serve with remaining parmesan cheese.
The YouTube video of Barbra Streisand came from here. The Yul Brynner image came from here , the Scream image came from here, the Nicole Kidman image came from here, and the Keith Urban image came from here.