This post contains links that, if you click on them and make a purchase, will earn me money. Regardless, I only recommend products or services that I believe will be good for my readers. Thanks for helping me continue to produce great content!
This shop has been compensated by Collective Bias, Inc. and its advertiser. All opinions are mine alone. This content is intended for readers 21+. #GetGrillingAmerica, #Walmart and #CollectiveBias
Summer's here, and the time is right….for grilling in the streets? Well, if not in the streets, then on the patio, at least. It's time to #GetGrillingAmerica, and I've got just the tips you need to prepare a juicy rack of ribs that have been basted with an easy and luscious homemade Barbecue Sauce.
My first tip is to start with great pork, and Smithfield Fresh Pork is the perfect place to start. Whether you're preparing a weeknight meal or getting together to barbecue with family and friends, Smithfield Ribs are hand-trimmed, extra-tender and juicy. You might also find it good to know that Smithfield Ribs have no added hormones or steroids.
For this recipe, I bought the Smithfield Extra Tender Pork St Louis Style Ribs at my local Walmart. While I was there, I also picked up the Budweiser beer and the Tabasco Chipotle Pepper sauce that I planned to use as ingredients in my barbecue sauce. Walmart's got pretty much anything you need to get grilling!
Grilling these ribs is pretty much as easy as One-Two-Three.
Step One to Grill Great Ribs:
Season the ribs generously with salt and pepper, double wrap them in foil, and roast them on a rack, set in a jelly roll pan/baking sheet, in your oven, at 300º, for about two hours. GrillMasters call that cooking them Low and Slow.
Step Two to Grill Great Ribs:
Combine all the ingredients for your barbecue sauce in a sauce pan, and simmer for 30 minutes.
Step Three to Grill Great Ribs:
Finish the ribs by grilling them over indirect heat on your grill for about 15 minutes, basting them with the barbecue sauce during the last 5 minutes of grilling.
Remember how I told you that I used Budweiser beer and Tabasco Chipotle Pepper Sauce in my homemade barbecue sauce recipe? There's a reason for that. Budweiser and Tabasco are partnering with Smithfield in a really neat contest I wanted to tell you about. It's called Hero of the Grill. The idea is that you share and nominate the person who inspired you to get grilling, at SmithfieldGetGrilling.com. If your submission wins, YOUR Hero of the Grill will earn $5000.00! You can check out all the details in the SmithfieldGetGrilling link I just gave you. Not to mention you can enjoy great grilling content and enter for a chance to win prizes EVERY DAY!
I wasn't expecting to be as touched by this video by GrillMaster Tuffy Stone as I was, but I'd really encourage you to watch it. After listening to his story, I'm pretty sure I'd like to nominate him as MY Hero of the Grill. (Only then…he'd win the $5,000.00…which somehow seems unfair….)
The Easy Recipe for Homemade Barbecue Sauce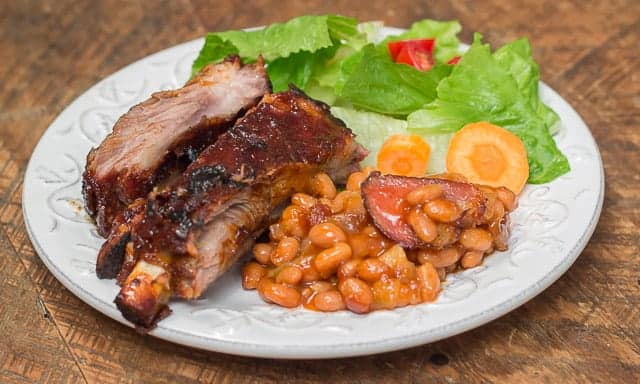 Lager-Chipotle Barbecue Sauce
2018-06-05 11:13:33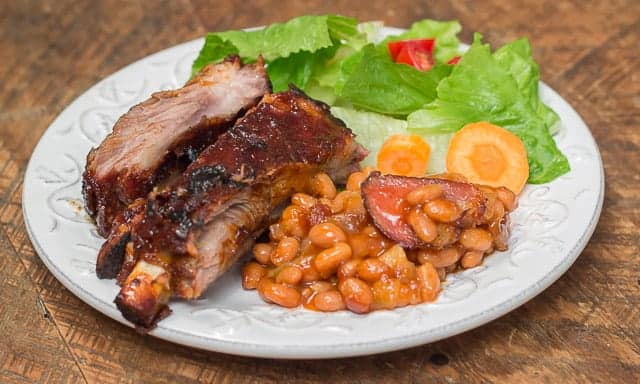 I made this recipe up myself, and dang, it's good. Sweet, smoky & spicy! You're going to love it!
Ingredients
1 c. ketchup
3/4 c. Budweiser or other lager-style beer
1/4 c. molasses
1 T. Dijon mustard
1 t. salt
1/4 t. Tabasco Chipotle Pepper sauce (or more, to taste)
Instructions
Combine all ingredients in a 1 qt. saucepan. Simmer for approximately 30 minutes, or until thickened.
Notes
Budweiser beer is a lager style beer, but any lager you prefer could be substituted. Don't miss out on the smoky flavor brought by the chipotle pepper sauce. Man, is it good! We also used it on chicken, and loved it on chicken, as well!
That Susan Williams https://www.thatsusanwilliams.com/
Just in case you'd like to read more great content on grilling, visit
Facebook/CookingWithSmithfield .
And by all means, please pin this post, so you'll have it handy when you need it.